Welcome to the official Game Shakers Wiki, a collaborative encyclopedia for everything and anything related to the all new Nickelodeon series, Game Shakers, created by Dan Schneider.
Today is the 16th of August and currently there are 15,601 edits to this wiki. To write a new article, just enter the title in the box below.

When Babe and Kenzie created Sky Whale for a seventh grade science project, they were hoping for a passing grade at best. They never expected it to become the most popular game of the year! Now they're making millions with their insanely successful business. What could go wrong?
How about being sued for all their worth? When superstar rapper Double G (played by Good Burger star Kel Mitchell) finds out the girls used his song in their game without his permission, he threatens to do just that. To make things right, Babe and Kenzie decide to partner with the rapper and hire his son, Triple G, as a gaming consultant.

Will this new deal be a high score or a game over for Babe and Kenzie? Let the games begin!

Featured
Please vote for your featured below. Anyone can vote, even if you are a contributor. The poll closes every Monday and will be substituted with another poll. Please know you can vote as much as you like. Thanks for voting!

November 16, 2016 - Game Shakers has been renewed for a third season!
November 2016 - Ballarina has been released om the app stores for free!
December 2016 - Production for season 2 has wrapped!
March 25, 2017 - Llama Llama Spit Spit (game) has been released in the app stores for free!
April 2017 - The cast and crew filmed a Henry Danger and Game Shakers Crossover which will premiere this fall!
August 2017- Production for Season 3 will start this month!
September 2017- New episodes of Season 2 will premiere starting September 9th

Game Shakers is the first Dan Schneider show where the protagonist(s) do not have a sibling who has ever appeared on-screen or been mentioned?
Game Shakers is the first Dan Schneider Schneider's Bakery show lacking a main character who does mean things for bad reasons or even no reason at all?
Game Shakers was originally going to be titled Game Makers, but was later changed after the announcement made from Nickelodeon?
Game Shakers does not tape and Nickelodeon on Sunset instead they tape at The Burbank Studios?
That Game Shakers uploads games from the show to Nick.com or the App Store?


Before you vote, were looking to get feedback on the performance of the wiki. Please take a few minutes and fill out our survey: https://www.surveymonkey.com/r/FWCM3TH
Do you want the Game Shakers wiki to have the same feel as Dan's other wiki's like iCarly, Henry Danger, Victorious, or Sam and Cat?
All votes will be held to the real Nickelodeon base (HQ) for programming! Thanks!

Download Nasty Goats!
Download Nasty Goats now! CLICK ON THE IMAGE OR here! Thanks!


Create blog post
Latest Blog Posts
Hi! How is everyone today? If you have a question, feel free to come by my message board. It shouldn't take me long to reply. Bye for now!

Read more >

Game Shakers is in full swing for Season 3. Like last season I will do the production timeline for the show. This season will wrap most likely TBD bu…

Read more >

hey, im jack! ive been a game shakers fan for about a yea now, i loved it since i saw the first episode! im here to help out the wiki. :) i recently …

Read more >
See more >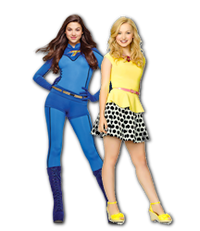 Ad blocker interference detected!
Wikia is a free-to-use site that makes money from advertising. We have a modified experience for viewers using ad blockers

Wikia is not accessible if you've made further modifications. Remove the custom ad blocker rule(s) and the page will load as expected.